There are not two EKA codes present.
There are two representations of what the EKA might be, depending on what car the 5AS originally came from.
If you look at this screenshot:-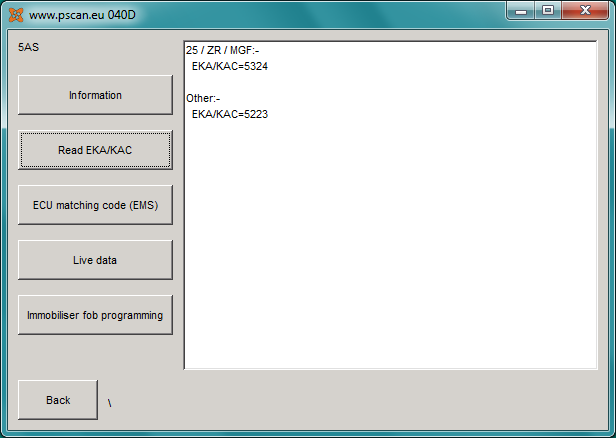 on this particular vehicle pscan is telling you that if it's a Rover 25, MG ZR or MGF then the EKA is 5324, but if it's not one of those vehicles then the EKA is 5223.
There is however actually only one.
The next point is what an EKA actually is.
There are two ways to make the alarm light go out, one way is to press "unlock" on a working fob, the other way is to enter the EKA using the key in the door lock to enter the code.
The first thing to do is to make the alarm LED go out.
To do that you need some working fobs.
Get some known good fobs and pair them to the 5AS by logging into the 5AS and select "immobiliser fob programming".
Follow the instructions and get the fobs to work.
This will make the alarm light go out.
If at that point the alarm light goes out and the engine runs then you're finished.