Yes, there is a 40 amp maxi blade type inline fuse under the bonnet.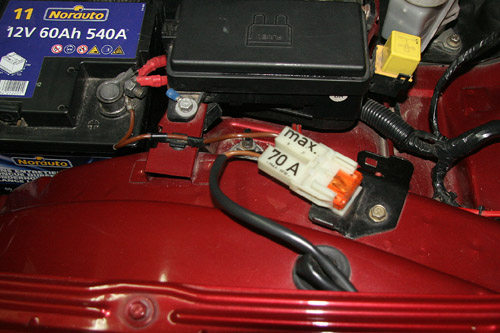 N.B. the 70 amp max marking on the fuse holder refers to the maximum capacity of the fuse holder NOT the fuse to be used!
This supplies the power to the EPS motor via the EPS ECU. The EPS ECU controls internal relays to distribute power to the EPS motor.
But the power to the EPS ECU via fusable link #6 (60amp) then through fusable link #4 (40amp) located under the bonnet, onward through the ignition switch, then through fuse #1 (10amp) located under dash, onto to the ECU.
Though you would have a lot more problems than just the EPS, if either fusable link #6 and #4 were blown.
And if the under dash Fuse #1 is blown you would find problems with the instruments and indicators too.