1. Plug pscan into car diagnostic port (16 pin connector on newer cars (including MGF), green 3 pin connector on cars from the mid 90s).
2. Press unlock on fob.
3. Turn on ignition.
4. Start pscan software and select next:-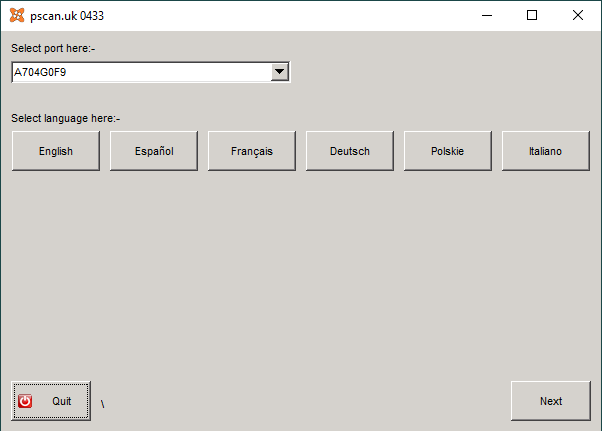 5. Select Alarm, immobiliser then select 5AS and select next:-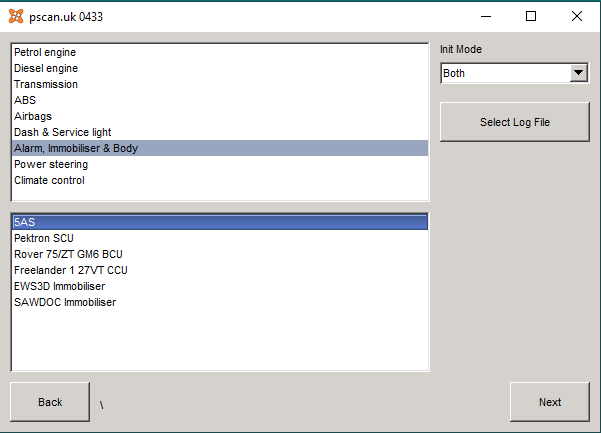 6. Select Read EKA/KAC:-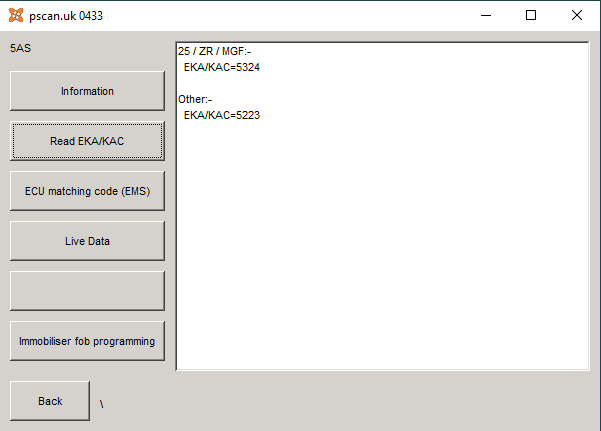 The EKA should be displayed after a few seconds.