some screenshots of it in actions
Stage1. Waiting for the engine coolant to get to 85 deg C.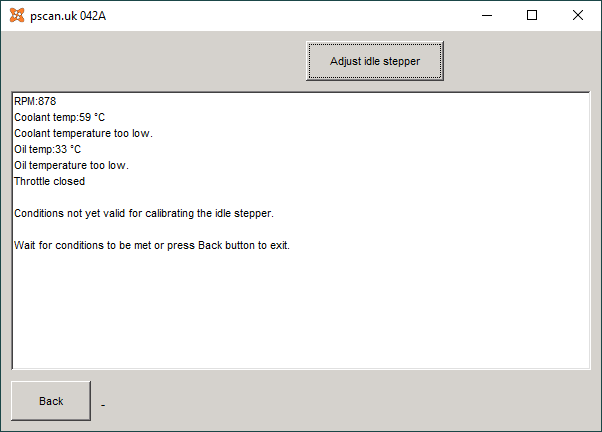 Stage2. The engine coolant now exceeds 85 deg C but the engine oil doesn't.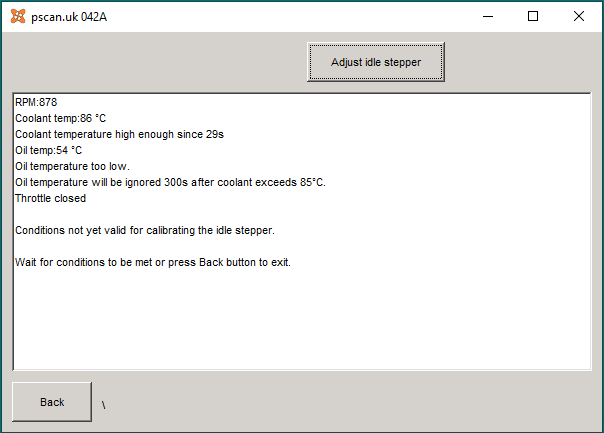 Stage3. After either 5 minutes, or the oil exceeds 85 deg C, pscan goes into calibration mode.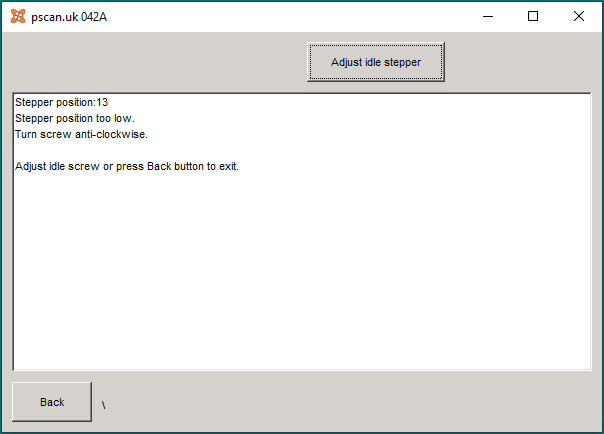 You would need to turn the idle stepper adjustment screw until a stepper reading of 26 is achieved. When you press "back" it should be saved.