As of version 0421 pscan has the ability to log data to the hard disk.
Once the interface has been found (where you have the list of ECUs) there is a now a new button that you can press if you want to log data.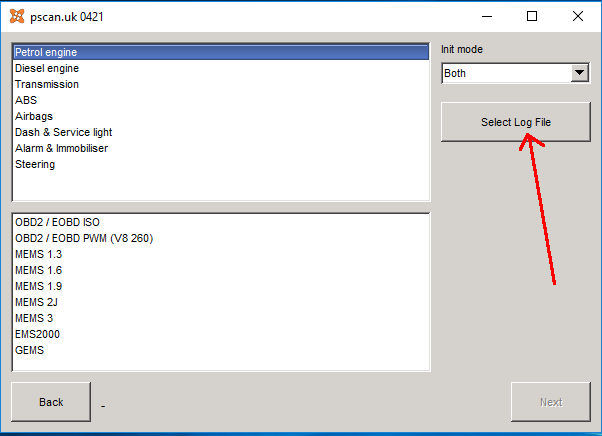 You will be presented with a dialog box to select a folder and file name.
There are five buttons along the top:-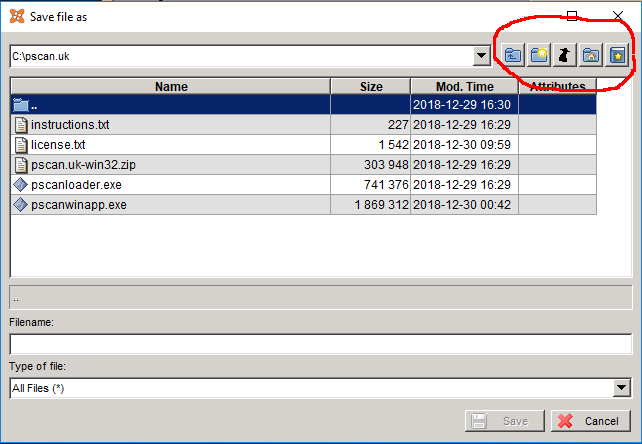 1. Go up a level
2. Create a subdirectory inside where you are
3. Show hidden files
4. Go to home directory
5. Bookmarks
The home directory option looks like the sensible one to go for.
The you need to specify a file name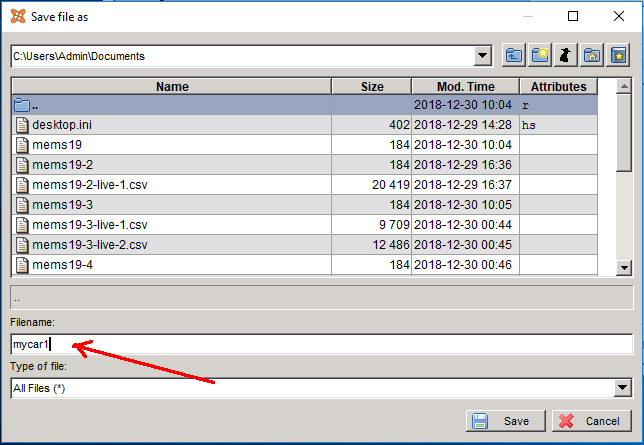 and press Save
Make sure that you don't select a file that already exists by mistake. IT WILL BE DESTROYED. There is no "are you really sure" stuff.
A clarification:-
If you select a file with .log at the end then the file will be overwritten.
If you select a file without .log at the end then pscan will create a new file with the same name but with a .log added on the end. Therefore you are only really likely to accidentally overwrite a file that has .log already on the end of the filename.
Then select the ECU and connect to it as normal.
If you press info or read error codes then a filename.log-text-n.txt file will be created.
n will increment everytime that you do this.
If you go into live data then when you quit from live data a filename.log-live-n.csv file will be created
n will increment everytime that you do this.
If you go back to the ECU selection page and click Cancel Log File and the Select Log File again then this will reset n to 1 and overwrite the files that you did before if you select the same filename.
Only live data that you select with the little + symbols will get logged. Basically if you see it in pscan on the screen then it's logged, if not then it isn't. The more you select then (mostly) the slower it will log and the bigger the output file. It is better to only log the parameters that really matter to what you are trying monitor.
To open a csv file you need something live Microsoft Excel or Libreoffice.
When you open the file it will likely ask you whether you want fixed width or delimited.
Go for delimited.
You will also likely be given a choice or delimiter characters. Select commas and deselect anything else.
Then open the file.
At the moment both numbers and units are shown in the cells which makes graphing a little tricky.
What I need to do is to go through all the live data definitions in pscan and remove the units and put them in the descriptor instead of the result, but this could take a while as there are thousands.
In the meantime you can do this manually. If you are interested in engine speed you can open the csv file in notepad and do search for " RPM" and replace with "" (i.e. nothing), save and then open in the spreadsheet.